Join the vibrant Danish tech scene
There is a huge demand for talents among Danish tech startups. Getting a job in a startup company can boost your career with tons of responsibility while working alongside powerful innovators in a fast-growing company.
So, if you are looking for new challenges and wish to pursue a career without compromising your social or family life, you should consider some of the many job opportunities in Danish tech startups.
Find your next job in Denmark
Denmark is a prime location for tech talents
Studies show that digital talents in Denmark are among the happiest in the world. In many ways, this is due to our 'flexicurity model' that combines a welfare state with a flexible working environment and social security for everyone working in Denmark. The social security system makes entrepreneurs dare to be creative and take risks. Free education and a highly educated population mean a massive talent pool of like-minded tech talents working in tech startups. With a growing number of angel investors and venture capital firms, this makes up a supportive and vibrant startup ecosystem, with access to co-working spaces, startup hubs, and events in the entire country.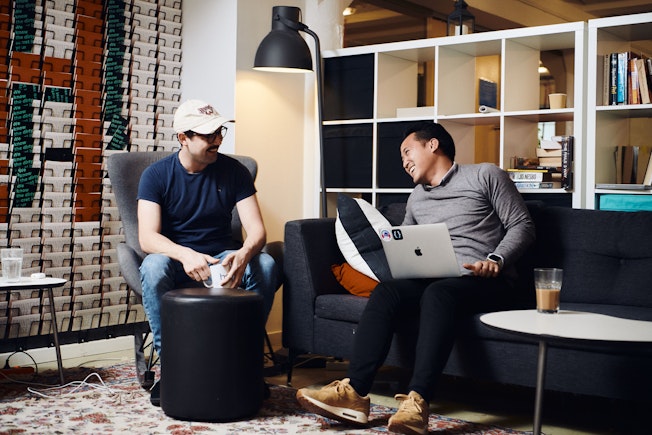 Why are techies happy in Denmark?
Born innovators
Danes are born digital and all across the country the population and businesses are benefitting from the outstanding IT infrastructure. From an early age, Danes are taught to question the status quo and come up with new solutions.
A number of the most used programming languages have been developed by Danish researchers, including C++, Ruby, TurboPascal and Visual Prolog. Also, Denmark is home to some of the worlds most talented software developers within SaaS, security, eGovernance solutions, artificial intelligence, and machine learning. Global companies such as IBM, Microsoft, Oracle, and SAP have all established innovation and development hubs in Denmark.
So, are you looking for a work environment where you have a voice? And where creative and critical thinking is encouraged? And do you want to work with some of the most talented researchers and professionals within technology? And how about an everyday life where you don't have to worry about paying for you, or your kids', education or healthcare services?
Then you should look into your options in Denmark.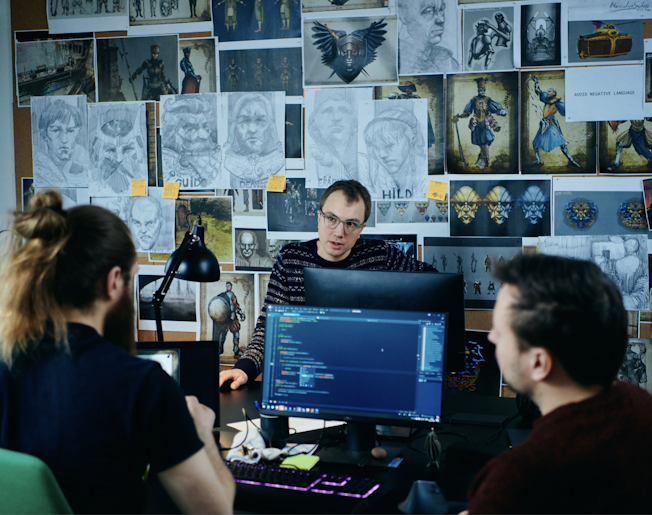 Tech Talent Stories
You may also be interested in
Our Blog
Sign up to stay updated on your opportunities in Denmark