We build relations for you to grow
The Danish digital ecosystem is brimming with potential. We connect you with the most pioneering tech startups, researchers, governmental institutions and businesses.
Our Vision
To make Denmark a leading digital country in Europe. To do so Digital Hub Denmark brands home-grown digital solutions to attract talent, investments and international customers to new scalable tech products and services that are shaping future industries worldwide.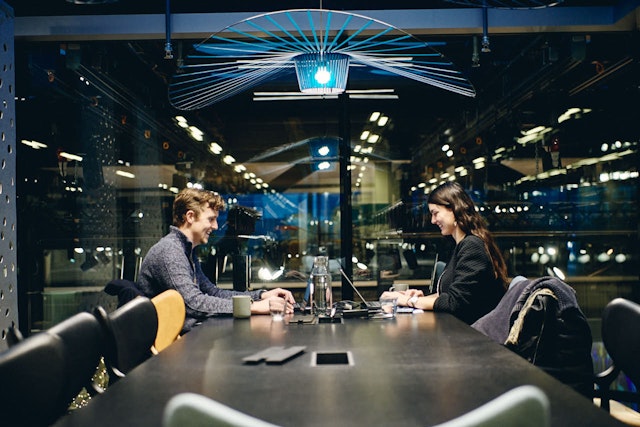 Our Purpose
Positioning Denmark as the home of cutting-edge digital solutions and services to attract top international talent, customers, and capital to accelerate sustainable growth in the Danish digital ecosystem.
The Board
Per Kogut

Chairman

Digital Hub Denmark

Michael Dithmer

Vice Chairman

Permanent Secretary of State for Industry, Business and Financial Affairs

Lina Gandløse Hansen

Head of Department, Export, Innovation & Government Public Affairs

The Trade Council

Hans Müller Pedersen

Director General

Ministry of Higher Education & Science

Rikke Hougaard Zeberg

Director

DI Digital

Janus Sandgaard

Head of Digital Policy

The Danish Chamber of Commerce

Ulrik Nødgaard

CEO

Finance Denmark

Henrik Bodskov

CEO

IBM Denmark
Advisory Board
Tanja Franck

CEO

The Agency for Digitisation

Ulla Brockenhuus-Schack

Managing Partner

SEED Capital Denmark

Stine Mølgaard Sørensen

Co-Founder & COO

Radiobotics

Anne Marie Hansen

CEO

Agro Food Park

Lisbeth Knudsen

Editor in Chief

Mandag Morgen & Altinget

Carolina Benjaminsen

CEO

Digital Lead

Bodil Nordestgaard Ismiris

CEO

Lederne

Ingrid Mjøen

Head of Technology Sales & Country Lead

Oracle

Henrik Pedersen

Dean, technical Faculty of IT and Design

Aalborg University

Thomas Krogh Jensen

CEO

Copenhagen Fintech

Claus Bunkenborg

CEO

MobilePay

Thomas Christiansen

CEO

KOMBIT

Jan Neiiendam

Managing Director

Vision Denmark

Jesper Grønbæk

Founder & CEO

Health Tech Hub Copenhagen

Mikkel Christoffersen

Cluster Director

Odense Robotics

Esben Trier

CEO

EdTech Denmark

Jakob Stoumann

Hub Director

Proptech Denmark

Mikael Ekman

Director of Policy and Strategy, Western Europe (CELA), Denmark & Iceland

Microsoft
Sign up to stay updated on your opportunities in Denmark