Danish HealthTech
Denmark's health system is one of the most advanced and technically ambitious in the world. This is a great foundation for the healthtech ecosystem, which is building on this platform together with a long tradition for outstanding health research done on Denmark's unique rich datasets. Denmark has a very strong and global life science sector, which can enable health tech start-ups to get products and solutions tested and brought to the global market.
The trust in Denmark, between public healthcare and private start-ups is strong, and there are many collaborations between private and public partners as well as with universities and research institutions. This has allowed an exponential growth in Danish HealthTech startups and great solutions.
Let us help you organise your delegation's next visit to Denmark
A strong HealthTech ecosystem
A centralised personal register in Denmark offers a well of health data. Along with a large group of strong and collaborative health tech startups that push the boundaries of future products and health care services makes out the Danish ecosystem for healthtech.
Danish healthcare possesses a solid digital infrastructure and high digital literacy creating a fertile ground for healthtech startups to grow fast.
The organisation, Health Tech Hub Copenhagen, is a purpose driven innovation hub and a leading community of healthtech startups determined to solve global health issues with digital solutions. They bring actors and partners together from all parts of the sector to enable adoption of Healthcare Technology at scale. Trusted by founders, government and some of the world's most successful businesses in Health, they work to change barriers into relationships that drive new investment in long-term solutions and the people who make them happen. Health Tech Hub Copenhagen offers open access to the entire ecosystem in one place and is the point of contact for all stakeholders in Danish healthtech.
Healthcare DENMARK is the international gateway to Danish healthcare and life science expertise and innovation. Healthcare DENMARK facilitates knowledge exchanges and virtual or on-site delegation visits to Denmark for foreign decision-makers and press delegations with an exclusive opportunity to experience innovative Danish healthcare solutions in practice.
All actors adding to the success of Danish healthcare innovation through the years and creating a strong world-renowned healthtech environment. The Danish healthtech ecosystem is steadily growing in numbers of startups, employees, and investments.
Danish HealthTech in numbers
188

HealthTech startups

€ 195 million

invested in HealthTech startups, 2021

2 627

employees in HealthTech startups
1968

The Civil Registration System (CPR)

Fundamentals for the successful digitalisation of healthcare and standardisation in Denmark were created with the integration of the Civil Registration System – a national register containing all Danes' unique personal ID numbers and thus centralising personal data in a ground-breaking way.

2003

National Health data network established

2003

Health.dk

The Danish e-Health Portal (Sundhed.dk) is a unique national healthcare platform since 2003, containing personal and general healthcare data on all Danes. 24/7, Danes can get online access to e.g. his or her medical health record, prescription renewal, laboratory results and organ donor registration.

2013

Launch of digital vaccination register

All vaccinations are launched into a digital register, centralising information and making it easily accessible for Danish citizens.

2016

Launch of Medication card app

A new app allowing Danish citizens to have an overview of their current medication, prescriptions, and more.

2018

New Danish strategy for digital health 2018 – 2022

In January 2018, The Danish Ministry of Health, the Danish Ministry of Finance, Danish Regions, and Local Government Denmark launched a new national strategy for digital health with the purpose to drive the sustainable development of the Danish healthcare system. The strategy includes 27 initiatives that address five main areas: Engaging citizens as active partners, ensuring timely knowledge exchange, more Population Health and Prevention, high data security and trust, and implementing a flexible digital healthcare infrastructure.

2019

Launch of MyGP app

A new app allowing close and easy contact with your doctor right on your phone. Through the app, you can contact your doctor or clinic, have an overview of your appointments, see your children's vaccinations, and more.

2021

National roll-out of telehealth

Danish patients suffering from chronic obstructive pulmonary disease (COPD) and heart failure will be offered cross-sectorial, nationwide telehealth.

2019

Health Tech Hub Copenhagen

The non-for-profit organization, Health Tech Hub Copenhagen is established to build a strong community and help healthtech startups reach 1 billion people world-wide.

2020

Record investments in Health Tech

In 2020, the equity investments in the healthtech ecosystem had a major breakthrough, increasing with more than 100% from 2019, to DKK 580m. On top of this comes a high amount of soft money from government grants and private foundational grants.
An ecosystem of many strengths
In Denmark, you will find a structured healthcare system, trustful and open for innovations and collaborations, which are major factors in the Danish healthtech success.
Click here to see a comprehensive overview of the Danish healthtech ecosystem.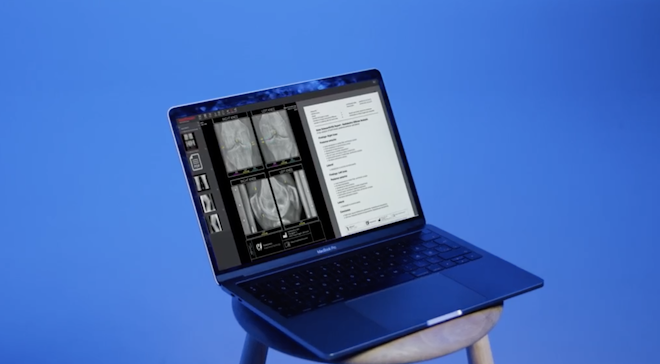 Learn more about Danish startups
You may also be interested in
Our Blog
Sign up to stay updated on your opportunities in Denmark