GovTech
With more than 50 years of experience, the Danish public sector as we know it today is one of the most technologically advanced in the world and drives continuous innovation.
The digital journey has brought many changes into public administration which have greatly enhanced quality of life and made Denmark a successful GovTech integrator.
GovTech solutions help individuals and businesses interact efficiently with authorities on a daily basis. The strong belief in public authorities sets a solid foundation for building a robust E-government that raises digital transformation awareness and solves pressing societal issues.
Denmark's strategy toward digitising the public sector
The Danish government has explicitly created and followed the national targets for digitising the public sector. By being ambitious and setting high goals, Denmark has become a global frontrunner in public digitalisation that aims to leverage GovTech and promote it internationally.
GovTech consists of a wide range of big and small Danish-built digital companies that aim to create joint public infrastructures which connect people with authorities with as little 1:1 interaction as possible. The sector grows rapidly and is characterised by budding GovTech startups and scaleups.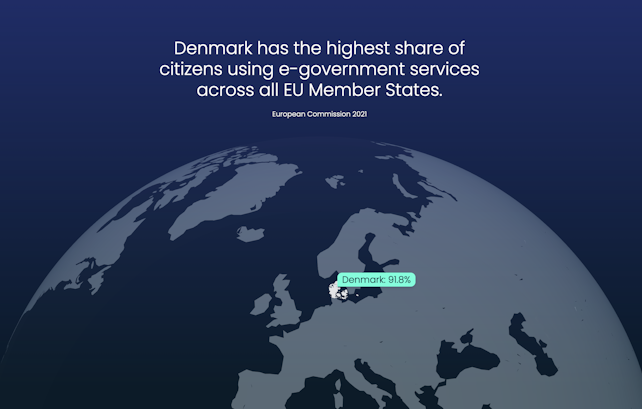 The emergence of Danish GovTech solutions
Transforming the public sector is an enormous challenge. The need for transparency, inclusiveness, fairness, and democracy creates excellent prepositions for GovTech to scale and be an attractive export market.
Supporting residents and businesses by making sure technology is easily understood and freely used by everyone is an ongoing initiative in Denmark. The human-centric approach to digitisation helps Denmark earn global trust and be a step ahead of many other countries worldwide.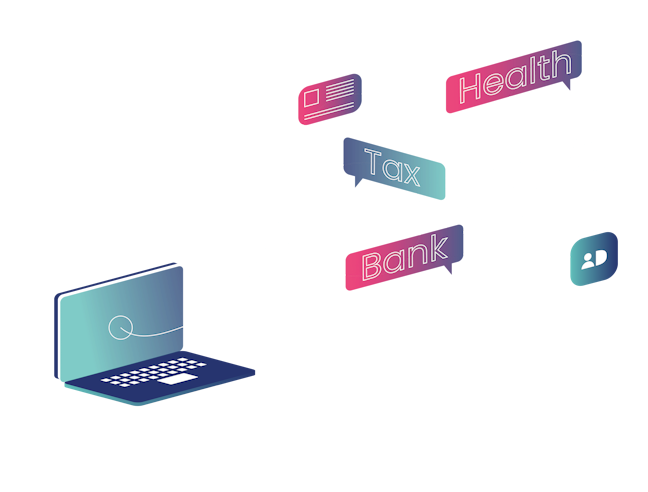 Showcasing Danish GovTech solutions
Digital Denmark

cBrain

e-Boks

FrontDesk

KMD

Kube Data

Netcompany

Nets Group

Systematic
Meet the Danish GovTech solutions
Digital Hub Denmark's mission is to connect tech delegations with national Danish solutions, startups, and governments. You can request a visit to our 750m2 visitor center where we can arrange sessions, meetings, and site visits with the promising Danish GovTech companies.
Since we opened in March 2021, we have welcomed more than 105 international delegations from 37 countries. Do you want to be part of our next delegation that will significantly impact the future? Request a visit today.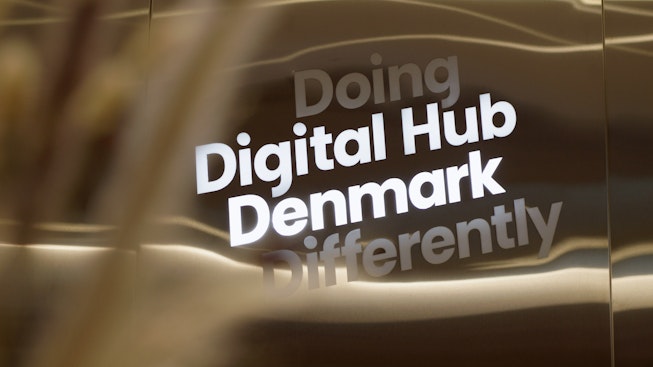 Sign up to stay updated on your opportunities in Denmark