Working in Denmark
In Denmark, you will find an exceptional working environment and a unique work-life balance. As a tech talent, your opportunities to become a part of the incredible Danish workforce are vast and Danish startups are hiring. Learn more about what makes the working life in Denmark special and explore your options.
Find your next job in Denmark
A unique way of working
A striking healthy balance between work and personal life is the driver in many constellations between employers and employees in Denmark. There is a high degree of flexibility and many Danish employers put in a big effort to make sure that the employees are thriving both at the job and outside the job. Working at a Danish tech company you can often choose when you want to start your working day and you will also most likely have the option of working from home as often as you like.
In Denmark, the workweek is 37 hours, and it is not expected that you work beyond that. According to the OECD Better Life Survey, only 2 per cent of employees regularly work very long hours which is low compared to the average of 13 per cent in the survey.
However, working fewer hours does not mean that Danes get less work done. Danes are hardworking and very efficient with their time spent at the job. This is due to the high degree of autonomy and empowerment at work, which gives employees a great amount of responsibility and freedom to fulfil their potential.
Thanks to the tradition of the flexible approach to remote work, the Danish companies did not see a decrease in productivity and creativity during the Covid-19 breakout when employees were forced to work from home. A study conducted in 2020 showed that leaders in Danish companies found that the employees were performing better during the lockdown and that the virtual transition has created a more effective and goal-oriented culture around meetings and collaboration in general.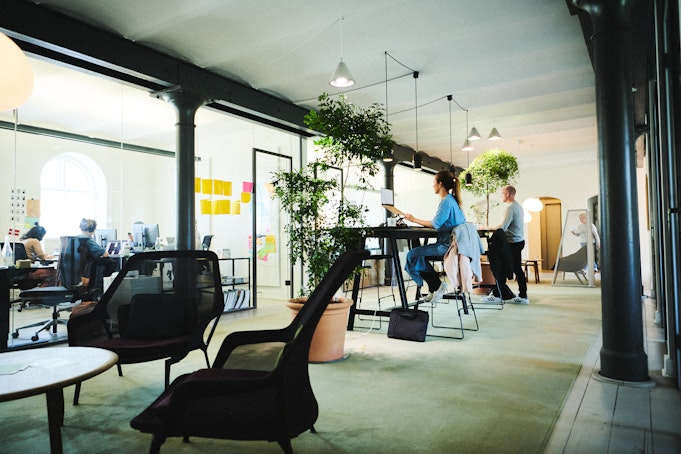 Work-life balance
Denmark has an incredible work-life balance unlike anywhere else in the world. Employers take pride in creating the absolute best conditions for the employees to reach their utmost potential. You are encouraged to nurture your life outside work, and this does not necessarily mean compromising with high ambitions and goals – it is all about balance.
Most labour market issues are settled by employers and employees rather than by law. Employees in traditional Danish companies often choose a union representative who undertakes local negotiations on wages and other work conditions with the employer. This is most often not the case in young startup companies but the ideology lives on as Danes are brought up with these values.
Some of the benefits in Danish work-life:
A 37-hour workweek
Five weeks of paid vacation
Paid paternity leave for both parents
Flexible working hours
Short commutes and excellent bike infrastructure
Working in teams and close collaborations with colleagues
Room for prioritising family and life outside work
Learn more about Danish work-life balance here.
Ease of doing business and starting a company
The list is long for why you should establish your company in the Danish tech startup scene. Funding options are vast, digital eGovernance solutions make running a business smooth, and the tech environment is collaborative and excited to welcome you on board. In fact, Denmark is ranked as no. 1 in Europe by the World Bank for ease of doing business, and combined with being one of the most digital societies in the world this generates the ideal environment to start and run a business.
Find out how to live and launch your startup in Denmark: For non-EU citizen read here For EU citizen read here.
Social environment
In Denmark, workplaces prioritise the social aspect of the office highly to make sure that everyone thrives in their work life. It is well known that having healthy and social ties at your workplace makes your job satisfaction rise and your wellbeing increase. Danish companies are aware of that and they make sure that frameworks are set in place to accommodate this exact topic.
An essential ingredient in the Danish work-life is to make sure that everyone has a strong bond with one another, making teamwork a main priority. Often, people are more than just colleagues at work – especially in the startup environment.
Read more about the workplace culture in Denmark here.
Organisational purpose
Many modern and young tech companies in Denmark are purpose-driven and profit-driven at the same time. They are conscious about their impact on society and their purpose goes beyond the annual turnover as they also focus on creating a social impact either through their product or values.
The purpose-driven organisations have an urge to attract talent who align with the strategy and goals of the company as well as respect its value and stand by its mission. At the same time, there is an increased interest among the digital talents in Denmark who seek work that elicits passion and helps them pursue professional, personal, and social goals simultaneously.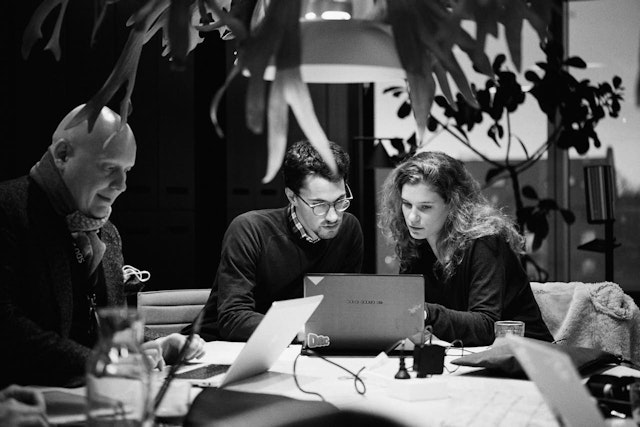 Impact at work
The flat organisational hierarchy is something Danish companies are known for. In practice, this means that people relate to one another as equals no matter what title they might have. Everyone has a say in the company. In other words, it is not only the top management who have an impact.
An organisational structure like this one allows closer relationships between employees and their superiors, which results in employees getting responsibility and real impact in their jobs. This structure also encourages employees to speak their mind and share ideas, which could be an explanation to Danish organisations being at the forefront of global innovation and technological transformation. The thinking behind this approach is: "the best idea wins".
In Denmark, tech talents are close to their work and see their solutions come alive in real life. The road from idea, to solution, to impact is not that long. Having an impact at your job is prioritised throughout Danish companies and making sure that employees feel a sense of purpose is essential.
Read more about the workplace culture in Denmark here.
Sign up to stay updated on your opportunities in Denmark