11.10.2023
Digital Hub Denmark appoints new CEO
Nicolaj Christensen is appointed as the new CEO of Digital Hub Denmark. Nicolaj has been employed at Digital Hub Denmark since April 2019 and most recently served as the interim CEO after the former director of Digital Hub Denmark resigned in March 2022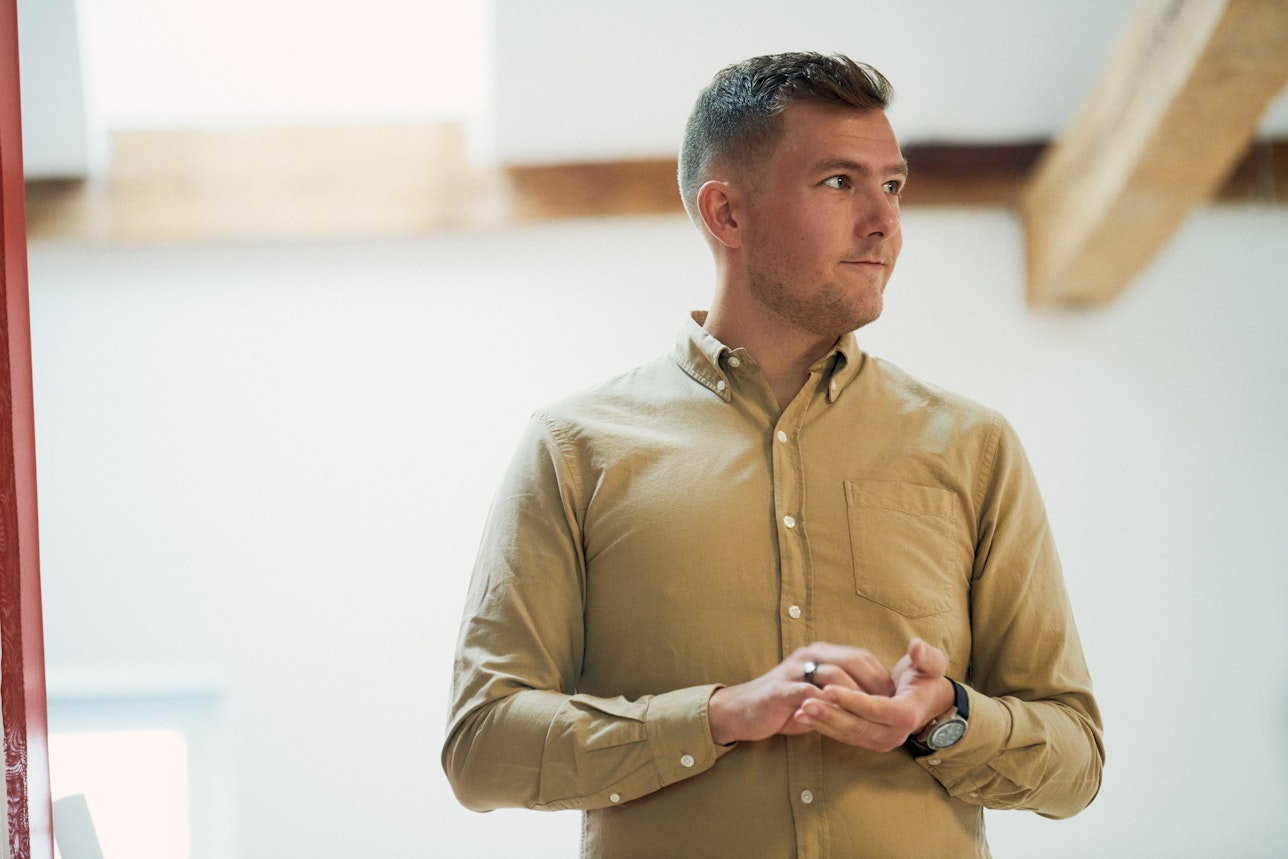 Nicolaj Christensen is appointed CEO of Digital Hub Denmark
With Nicolaj, Digital Hub Denmark gains a strong CEO who brings experience in commercial business development, partnerships with both private and public stakeholders, digital development, and innovative branding and marketing.
"I am very pleased that Nicolaj has accepted the role of leading the work of Digital Hub Denmark. He has demonstrated strong leadership qualities and guided Digital Hub Denmark through a period marked by uncertainty regarding its funding and, at the same time, managed to develop Digital Hub Denmark's efforts to enhance the export of Danish digital solutions. This is work that the board looks forward to continuing," says Per Kogut, Chairman of the Board of Digital Hub Denmark.
The appointment of a new CEO underscores the confidence of the ownership group that Digital Hub Denmark can continue its essential work of supporting the export of public digital solutions and attracting international talent.
"It is with great humility that I have accepted this task. We face a significant challenge in supporting the export of Danish digital solutions and attracting the necessary workforce to support the growth potential of companies in a time when the pace of technology is enormous, especially in the field of artificial intelligence," says Nicolaj Christensen.
Nicolaj has been at the forefront of establishing Digital Hub Denmark's delegation centre on Langebrogade. Under the challenging conditions of COVID-19, he has successfully and decisively implemented a new strategy focused on exporting Danish digital solutions and closer collaboration with key players in the digital Denmark ecosystem.
The digital development is more important than ever. And there is great potential for us to present ourselves with Danish solutions that can influence global development. Digital Hub Denmark is an important player in promoting Denmark and Danish digital solutions. Nicolaj Christensen has, during his time as interim CEO, demonstrated how the hub can fulfill this task with great professionalism. Nicolaj Christensen's appointment as CEO is good news, and I look forward to following the hub's development in the future" says Marie Bjerre, Minister of Digital Government & Gender Equality.
Before joining Digital Hub Denmark, Nicolaj was a crucial part of Scandinavia's largest event for digital growth companies, TechBBQ, when the conference grew from 650 to 8,000 participants.
For any inquiries regarding this press release, please contact Head of Communications, Jakob Lindmark Frier on +45 42 79 94 54